All too often, educational facilities encounter a high degree of energy wastage occurring during day to day running of the site, which can be challenging to identify or address.  Consistent wastage from both Gas and Electricity consumption is responsible for driving energy bills higher, month on month and year by year…
The programme is designed to help ex-mine workers re-enter the workforce in 21st-century job roles. This programme is a 6-month accredited training to 100 trainers who will train 900 trainees through 100 Mini-IoT projects that will solve mining communities and mining industry problems using TAPS online and MicroMaker Education Kits…
ScienceScope has been fortunate to receive grant funding from EXPO2020 Live to develop Internet of Things (IoT) initiatives in education in the UAE and globally. 
ScienceScope has developed an IoT solution for education called, IoT@School which seeks to connect schools to a global educational community…
Amidst the adversity of Covid-19, ScienceScope, along with a partnership of 3 other businesses and one university commenced a 2 year, Innovate UK funded project called eDigiT2Life. Evolving digital twins to optimize whole life performances of new buildings…
TAPS Challenge is a problem-solving platform and social innovation concept that is being designed to facilitate community solutions design and development. It helps economically, geographically and socially excluded communities, design and build technology solutions…
The use of digital technology in the classroom is becoming a requirement from education authorities across the world and the UK independent sector is no different. ScienceScope has been working…
In March of 2018, we at ScienceScope moved our base of operations to Downside School, an independent school 10 miles south west of Bath. As we specialise in developing digital technologies and resources for education, it has offered significant opportunities for us, pupils and teachers to work together…
Digital Maker Programme aims to nurture a new generation of digital natives with a passion to create with technology. Our goal is to grow a community of digital creators who are passionate in embracing a culture of innovation and co-creation to solve real-world…
We have recently been commissioned by the Infocomm Media Development Authority of Singapore (IMDA) to carry out an IoT@School project in Singapore. The project is being run on a similar model to Project Distance and will involve equipping Singaporean schools with loggers and sensors so that they can carry out…
ScienceScope is working closely with the Internet of Things Academy as well as universities and other technology companies on the BuggyAir Project, a project which aims to help parents understand local pollution levels and how it affects their children. The project seeks to develop air quality monitoring sensors with GPS tracking…
Eco Monitoring, a project in which ScienceScope partnered with the AstraZeneca Teaching Trust to tackle current issues in primary science education and enhance the use of ICT across the curriculum…
In 2013 ScienceScope was commissioned by Innovate UK to lead a partnership which would integrate the Internet of Things with school education. Project DISTANCE, as it was named, focused on 8 schools across the UK and aimed to develop internet-enabled datalogging equipment and analytics software to create an information hub in the cloud, using an open-source platform. It was supported by a wide range of organisations…
We would love to keep you up to date with all of our latest news, offers and new products.
If you would like to subscribe to our mailing list please click the button below.
You will be taken to a sign up page where you can view our privacy policy and terms of use.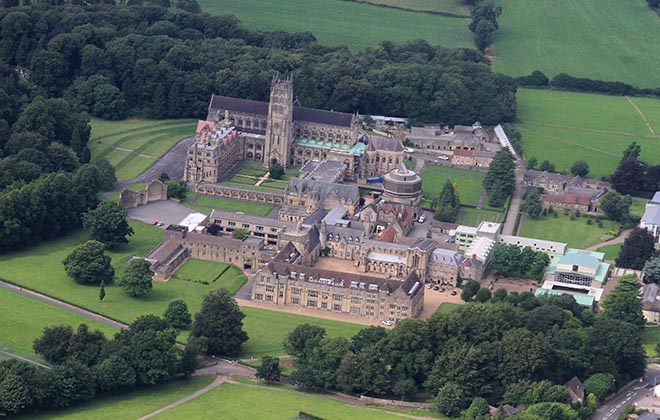 ScienceScope Limited
Downside School
Stratton-on-the-Fosse
Radstock
BA3 4RJ
enquiries@sciencescope.uk