In 2013 ScienceScope was commissioned by Innovate UK to lead a partnership which would integrate the Internet of Things with school education. Project DISTANCE, as it was named, focused on 8 schools across the UK and aimed to develop internet-enabled datalogging equipment and analytics software to create an information hub in the cloud, using an open-source platform. It was supported by a wide range of organisations including Birmingham University, Explorer HQ, Intel, the Open University, Stakeholder Design, UCL and Xively.
Founder Schools:
Distance was launched with the assistance of eight schools, deliberately chosen for their geographic location, expertise, special interests and the varied nature of their student cohorts:
Alder Grange Community and Technology College, Rawtenstall
The Bluecoat School, Birmingham
County Upper School, Bury St Edmonds
East Barnet School, Barnet
Hayesfield Girls' School, Bath
King's School, Peterborough
North Liverpool Academy, Liverpool
Writhlington School, Radstock
The project in action
Each school was equipped with:
An environmental logging box containing a carbon monoxide, nitric oxide, nitrogen dioxide, sulphur dioxide and VOC sensor.
A weather station
A generic logger
A range of sensors including energy, carbon dioxide, temperature, light level and humidity sensors
The dataloggers were developed to upload data from the sensors directly to the cloud through the open source IoT platform designed specifically for the project, the Distance Exploratory. (Now known as the IoT@School Exploratory). Lesson plans and other digital learning resources were then developed to use these resources to enhance learning and the teaching of the curriculum.
Project legacy
The end of Project Distance was only the beginning of IoT based learning and since then ScienceScope has been working with 25 schools in Peterborough to further develop the concept of IoT schools. You can explore all the live data from the schools involved here at the IoT@School Exploratory. This year we will be embarking on an exciting project in Singapore which will make the Internet of Things in schools a truly global concept.
We would love to keep you up to date with all of our latest news, offers and new products.
If you would like to subscribe to our mailing list please click the button below.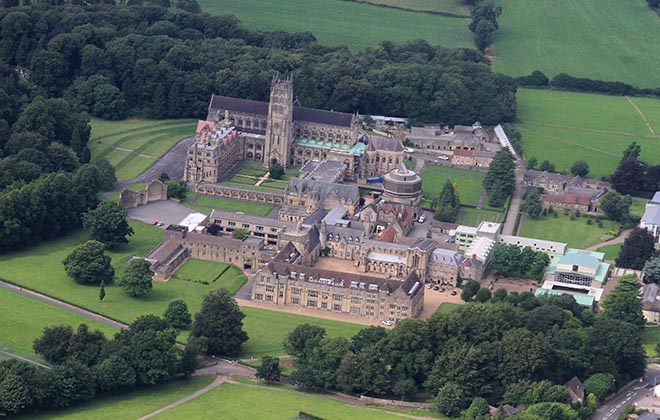 ScienceScope Limited
Downside School
Stratton-on-the-Fosse
Radstock
BA3 4RJ
enquiries@sciencescope.uk