ScienceScope is a premier leader in designing and supplying state-of-the-art school technology and science equipment. Our dedication to fostering engaging and accessible science and technology education spans across all levels of learning.
Passion and Purpose: At ScienceScope, our passion lies in making science and technology captivating for both educators and students. Our commitment extends to bridging the gap between technology development and education, with a particular emphasis on vital environmental topics such as weather patterns, climate change, and energy consumption.
Practical Engagement: Through our innovative initiatives, we offer a practical and accessible approach that captivates teachers and students alike. Our focus centers on leveraging technology for real-world challenges, nurturing a comprehensive understanding of how technology, data analysis, and collection can effectively address pressing global issues.
Holistic Educational Ecosystem: Our comprehensive approach integrates on-site operations, classroom equipment, data analysis, and learning resources. By providing an interconnected educational technology ecosystem, we empower the next generation, equipping them with the skills and knowledge needed for the future job market.
Immersive STEM Learning Experience: Central to our mission is enhancing STEM education through an extensive range of digital scientific equipment and comprehensive learning resources. This empowers educational institutions to create immersive learning experiences that fuel student innovation and curiosity.
Positive, Data-led Decisions: ScienceScope's Energy Monitoring and Data Analysis services empower our partners and customers to achieve their environmental goals. Through the installation of cutting-edge hardware and sensors, we offer cost-effective solutions for environmental and energy monitoring. Our Exploratory system intelligently analyzes the collected data, enabling educators and businesses to make smart, data-led decisions that optimize learning and working conditions, minimize energy wastage and emissions, and drive down operational expenses.
Our Evolution and Commitment to Education: Since our inception in 1983, ScienceScope has pioneered educational advancements, reshaping the landscape of learning. Our journey began with the introduction of Datastore software on the BBC micro-computer, a groundbreaking step that marked the emergence of datalogging as an indispensable teaching tool. Over the years, our Logbook dataloggers and software have evolved into a professional data analysis and datalogging powerhouse, spanning science education from early years to higher education on a global scale.
Embracing Innovation: In 2016, our active involvement in the BBC micro:bit project marked another pivotal moment. We contributed by creating tools and resources for the micro:bit ecosystem, and today, we continue to provide comprehensive kits, training, and resources for STEM activities. With the inception of our IoT Exploratory system, ScienceScope's horizons expanded. This system supports research endeavors in esteemed institutions like the University of Bath and the University of Bristol, delivering a synergy of environmental sensors, our IoT framework, and advanced analysis tools.
Global Outreach and Environmental Leadership: The year 2020 witnessed ScienceScope's proud representation of the UK at Expo 2020 Dubai in the UAE. During this significant event, our CEO, David Crellin, engaged in seminars, spotlighting the crucial role of Smart Energy Monitoring systems in achieving energy consumption reduction goals, thereby combatting climate change. Our commitment extends beyond education to environmental stewardship and sustainability.
Empowering Education with IoT Energy Solutions: In our latest endeavors, we are collaborating with international partners to provide accessible IoT energy monitoring systems to educational institutions and businesses in the UK. Our focus is holistic, encompassing teaching materials for staff and learning resources for students. We work in tandem with faculties to curtail energy consumption and operational expenses. We firmly believe that pragmatic solutions necessitate the full engagement of all stakeholders, and we remain steadfast in supporting the comprehensive realization of our projects.
We would love to keep you up to date with all of our latest news, offers and new products.
If you would like to subscribe to our mailing list please click the button below.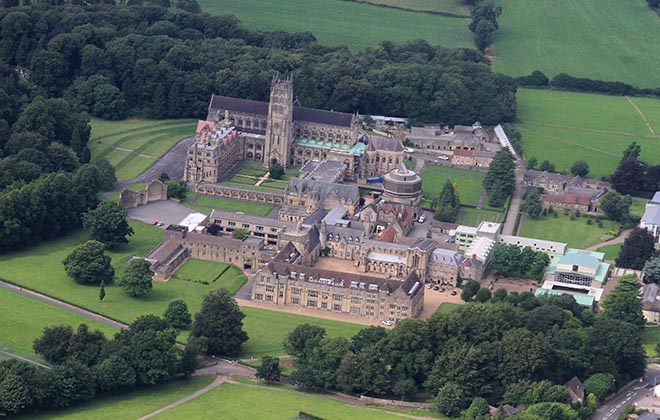 ScienceScope Limited
Downside School
Stratton-on-the-Fosse
Radstock
BA3 4RJ
enquiries@sciencescope.uk