Subscribe
Please subscribe to our mailing list below by entering your name and email address and receive information on new products, offers and discounts.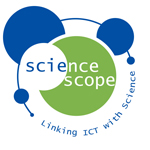 Place an Order
If you wish to place an order via email, over the phone, via fax or through the post please use the contact information below.
(We require a Purchase Order number for orders not placed online)
Email: sales@sciencescope.uk
Tel: +44 1225 850020
Fax: +44 1761 436710
ScienceScope,
12 Coombend,
Radstock,
BA3 3AJ
Distributors
If you are looking to become a distributor of ScienceScope products please visit the distributor section and fill in the distributor contact form.
Support
For any queries regarding our products please you the contact information or the contact form below.
Email: enquiries@sciencescope.uk
Tel: +44 1225 850020
Fax: +44 1761 436710
[contact_form]