Subscribe
We would love to keep in touch with you and keep you up to date with latest and exclusive offers, educational projects and new products. If you want to keep in touch then you can sign up to one of mailing lists below. Once you have selected your mailing list of choice you will be redirected to a sign up page where you can view our privacy policy and terms of use.
New subscribers will receive a 5% discount coupon code off of their next order online.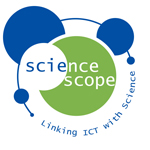 Place an Order
If you wish to place an order via email or through the post please use the contact information below.
(We require a Purchase Order number for orders not placed online)
Email: sales@sciencescope.uk
ScienceScope,
Downside School
Stratton-on-the-Fosse
Radstock
BA3 4RJ
Distributors
If you are looking to become a distributor of ScienceScope products please visit the distributor section and fill in the distributor contact form.
Support
For any queries regarding our products or services please contact us using the email address below.
Email: sales@sciencescope.uk