Description
The Sound sensor is suitable for investigating the sound level in normal working environments, and even down to very low levels such as the dawn chorus. It has ranges for sound waves either in dB or in KPa. The sensor has a fast response and therefore two sensors placed a few metres apart can be used to measure the speed of sound.
Specification
Sensor Range:
30 to 110dB or ±90 mPa, res 1dB
Minimum recommended recording interval is 50 μs
Applications Include:
Speed of sound
Sound levels in and out of the classroom
Dawn chorus recording
Also Use This Sensor To Measure:
Investigations using our sound sensor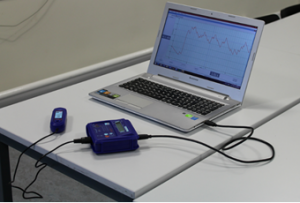 Understanding Sound
A simple experiment to investigate sound.
Equipment needed:
A sound sensor
A logbook ML
Logbook Graphing Software