IoT@School to monitor a terrarium environment
2020-02-26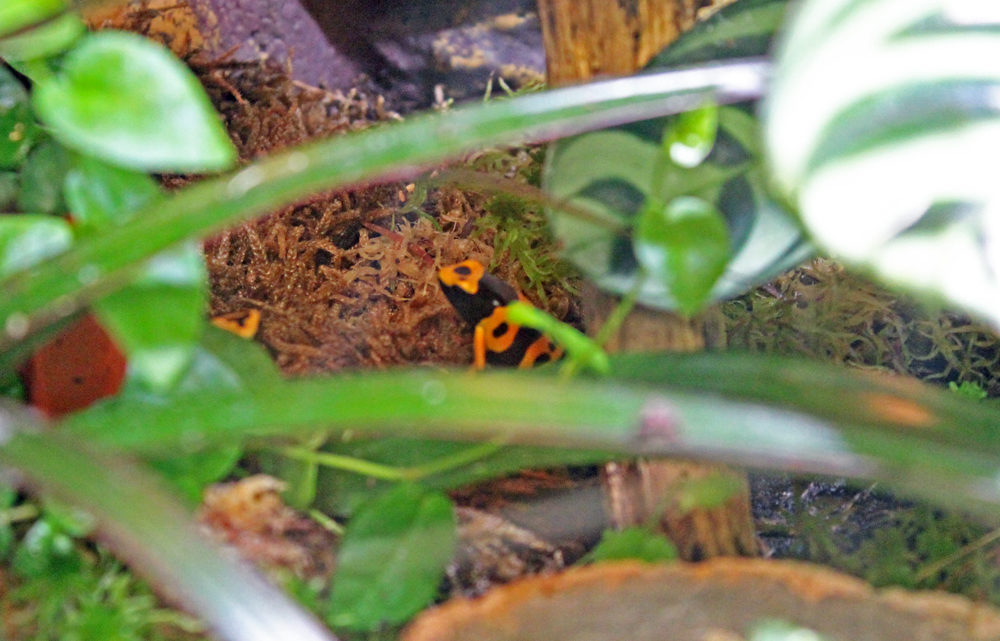 The IoT@School developer kit is a cloud-based sensing system that includes a combination of sensors which can be used to understand the environment around you. We have been using one to monitor the environment of a terrarium that is based at Downside School near Bath.
The terrarium measures 50cm (W) x 50cm (D) x 70cm (H). It is home to four Bumblebee Poison Dart Frogs. three male and one female.
In order to replicate the frogs natural environment, we need to monitor the terrarium's temperature and humidity using the sensors on the IoT@school developer kit. As the environment is often sprayed with water to keep it moist and humid for the frogs, there was a danger of the sensors getting damp and damaged. As a result, we designed 3D printable castings to cover and protect them. These needed to allow for adequate airflow so that the readings were accurate.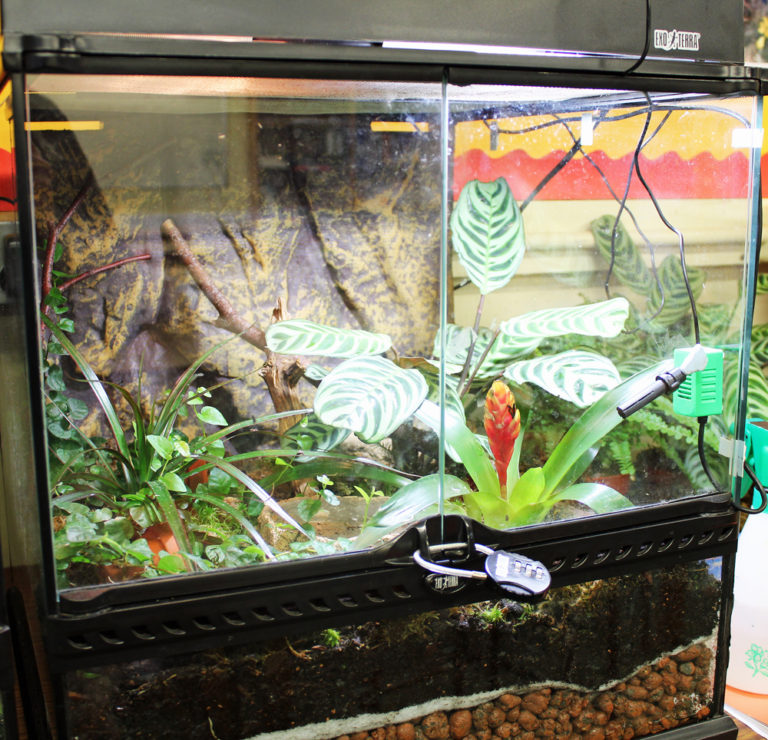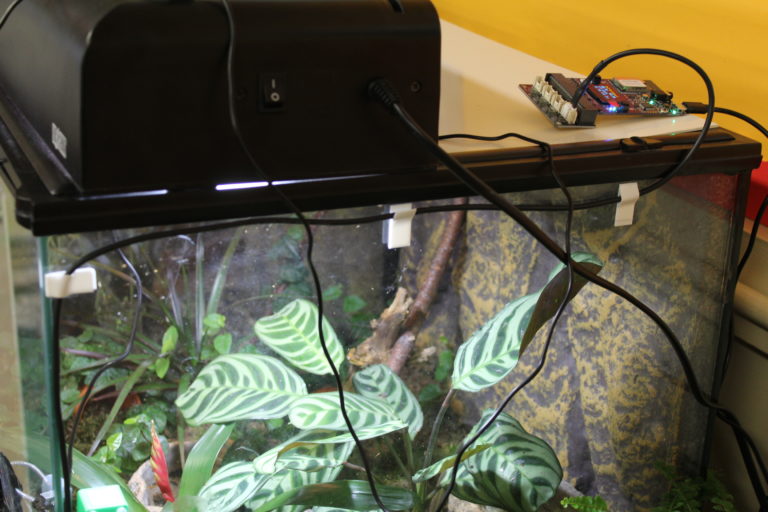 Then, in conjunction with the IoT@School Exploratory, the data can be viewed and analysed from anywhere around the world.