Setting up IoT schools in Singapore – smart schools for a smart nation
2015-10-06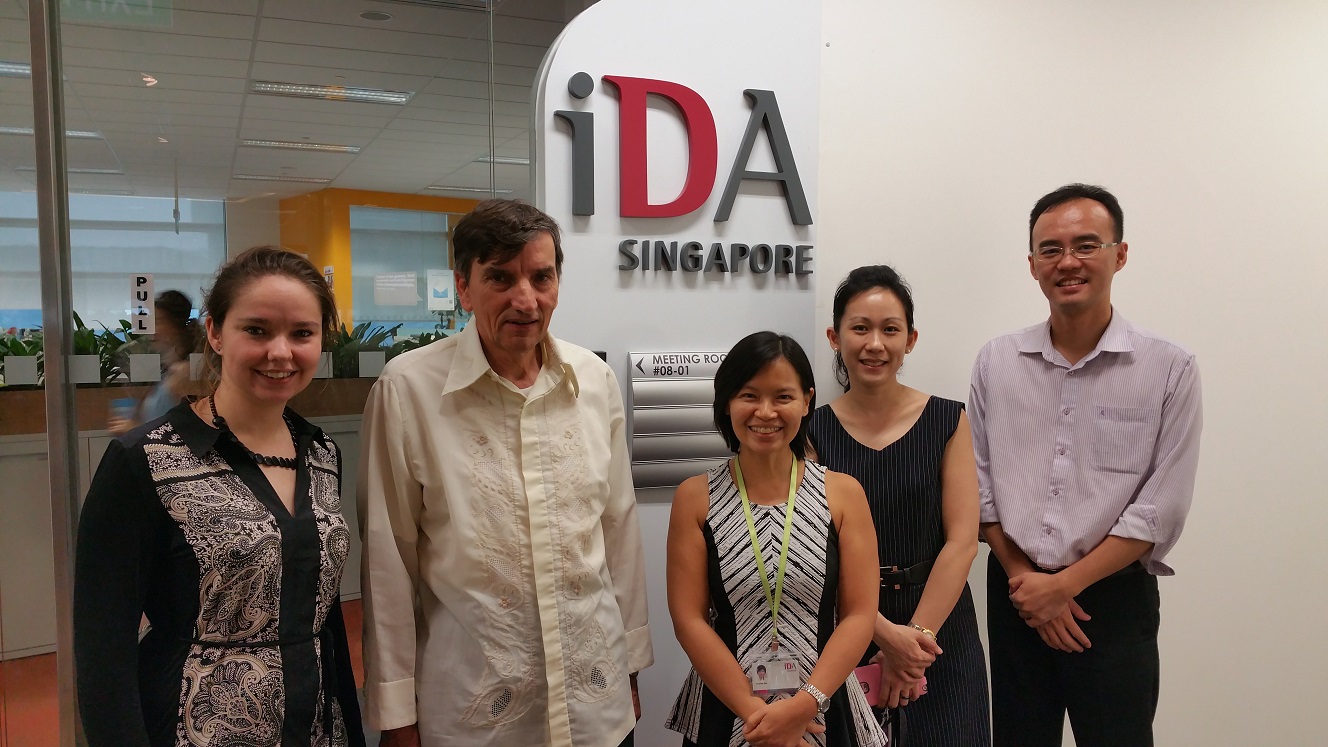 A few weeks ago we wrote about our groundbreaking Internet of Things project in Singapore. Following on from Project Distance and the Peterborough Internet of Things projects the InfoComm Development Authority (IDA) of Singapore has commissioned ScienceScope to establish a similar project in Singapore.
The concept of 'smart cities', cities which harness the power of information technology to improve infrastructure in areas as diverse as transport and health management, is gaining increasing traction in visions for the future and the Internet of Things, connecting digital devices in an unprecedented way, is right at the heart of the concept. Education, it seems, is following close behind that curve. Peterborough was awarded £3 million by Innovate UK to develop as a smart city and the Peterborough Internet of Things School project was born out of that. It is fitting therefore that Singapore which aims to be the world's first 'smart nation' should be the second country after the UK to have embarked on a project that will connect the classroom to the Internet of Things.
ScienceScope is excited to be at the forefront of this work. We've now just returned from a trip to Singapore where we have been getting the project underway and meeting the teachers who are key to its success. We equipped the five schools with our newly designed internet of things loggers and brainstormed ideas with the teachers as to how to bring the data gathered to life in the classroom. We were pleased to hear how the students had already started to engage with data already being gathered in the UK in the distance exploratory . The teachers told us that students were excited to be solving real life problems and working out why the data showed what it did for themselves. We're even more excited to hear how the students respond when gathering their own data about their environment in Singapore.
The distance exploratory is a cloud based data hub which we developed through Project Distance. Since then all schools that we have worked with on the Internet of Things have been connecting to the Exploratory so that they can share their data experiences and compare data gathered in locations across the UK. The Singapore project is the first to help that become a global experience. The Singaporean loggers are already uploading data meaning that British and Singaporean students can already begin exploring how their data compares.
Other ScienceScope news
Sale: 15% off all products
New sensors for 2015
Internet of School Things in Singapore
The micro:bit is coming!