What's ahead for 2016?
2016-01-06
We're really excited about the New Year ahead with many new products and projects on the horizon so keep an eye out to make sure you don't miss out. In the meantime, here are a few of the highlights we're particularly looking forward to:
T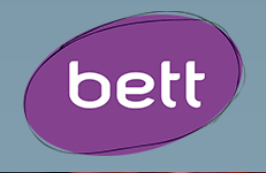 he Bett Show, which gathers together pioneers and innovators in educational technology, is always a highlight of our year. This year David Crellin, CEO of ScienceScope, will be sharing his experiences of working in Singapore at the UKTI International Business Theatre. The panel session will take place on 21 January 2016 at Stand D30 and will focus on the future of working in the Singapore smart city market within the education sector, see here for more information. We will also be hosting our own stand (Stand F434), just around the corner from the BBC micro:bit stand, displaying a range of our most innovative products.
The much anticipated BBC micro:bit will finally be released early in the year and, for those not eligible for free micro:bits, they will also become commercially available. We'll be offering micro:bits for sale along with accessories and projects that will help you make the most of your devices.
Our Internet of School Things projects are growing with the launch of Digital City Peterborough, where we've installed 25 weather
stations in local schools, and our continuing project in Singapore. We'll shortly be releasing software and products that will allow you to connect and start uploading your own data as well as analyse the data already being gathered.
We wish you a happy New Year and look forward to many educational opportunities in 2016!